The correct use of safety signs is a mandatory requirement for all commercial enterprises and public access structures. There is legislation in place to regulate the correct use of the signs. The implementation of this law is the responsibility of The Health and Safety Executive (The HSE).
The information contained in safety signs and health warnings signs can be divided into the categories below.
1. Prohibition.
A predominantly white and red safety sign that indicates an activity or behavior is not permitted.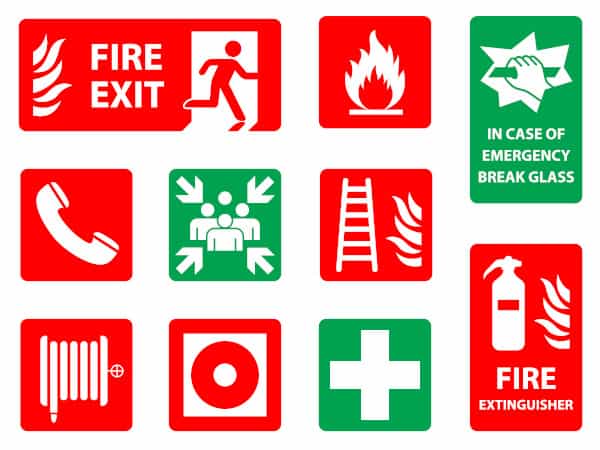 Image Source: Google
2. Hazard.
A warning triangle that is white with a black border indicates any potential danger. The signs can be general and simply state "Danger" or more specific, like "Caution of slippery surfaces" as well as "Danger high voltage". The symbol used within the triangle differs based on the danger.
3. Mandatory.
A white and blue sign indicates that a specific procedure must be followed. The most popular usage is to indicate that certain kinds of protective equipment are required to be used or worn. "Hard Hats", "Safety Footwear", "Hi-visibility clothing" and "Eye protection" are vital in almost every manufacturing and construction.
Sign buyers should be aware of their obligations as a result of the Disability Discrimination Act (DDA) in cases where it is appropriate to offer signage in "Tactile" and "Braille" types.
In essence, signposts are an important aspect of any business guidance that should be sought out to determine what is required in terms of size, content, and materials.